On July 22, 2016, Thai-Hong Kong Trade Association (THTA) and Thai-Chinese SME Commercial Association (TCSME) organized the 3rd THTA & TCSME Annual Bowling Tournament at SF Strike Bowl, MBK Center. 60 members and friends including our sponsors from THTA and TCSME enjoyed the games. We would like to express our sincere thanks to all esteemed companies as their kind support to enable us to make this event a great success. See you again next year!
More photos can be downloaded from our Facebook page
Please support our sponsors: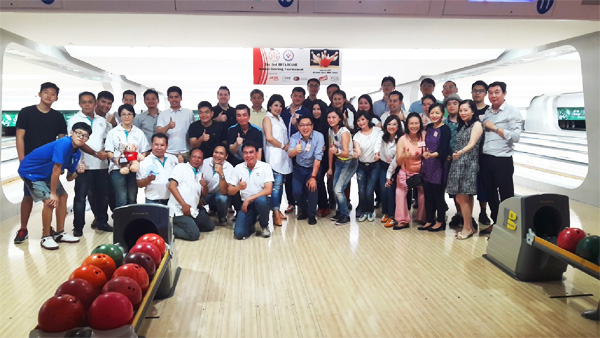 Team Champion
PCS 1
Natchaphon S.
Nalinphat P.
Kriskri D.
Total Score: 1,676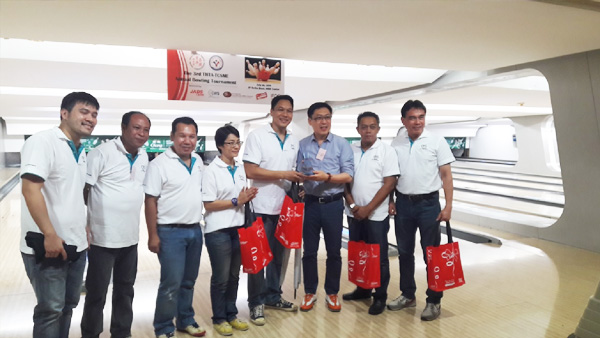 First Runner-Up
CWS
Johnny Seet, THTA Director
and his colleagues from CWS and
Henry Choi, THTA Director
Total Score: 1,616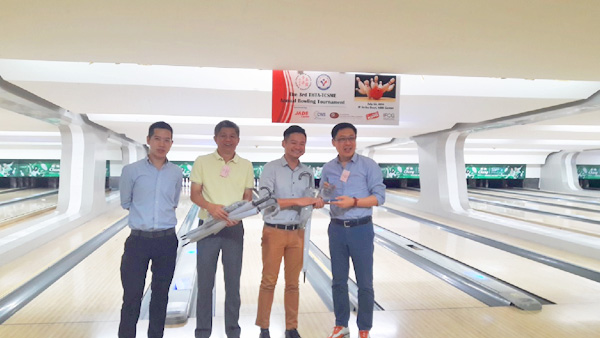 Second Runner Up
Delta
Eric Yu, THTA Director
Danny Yu,THTA President
Mark Yu
Sam Yu
Total Score: 1,527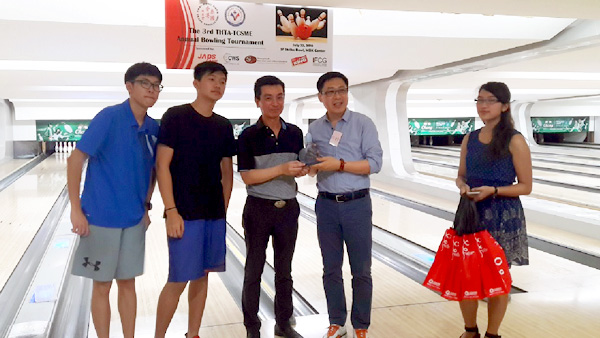 Best Female Player
Nalinphat P, PCS 1 Total Score: 405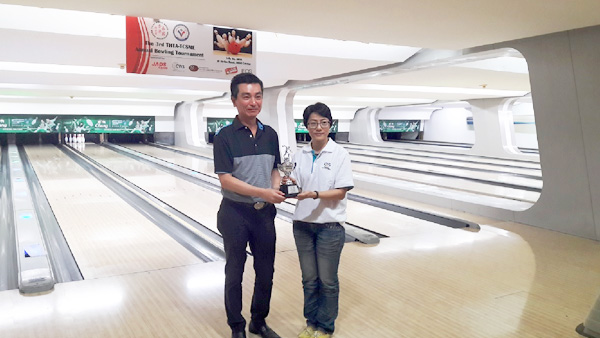 Best Male Player
Eric Yu, THTA Director Total Score: 495