On September 20 (Tuesday), Thai Hong Kong Trade Association will host a business talk on "Intelligent Manufacturing" by MJ Intelligent System at Crowne Plaza Bangkok.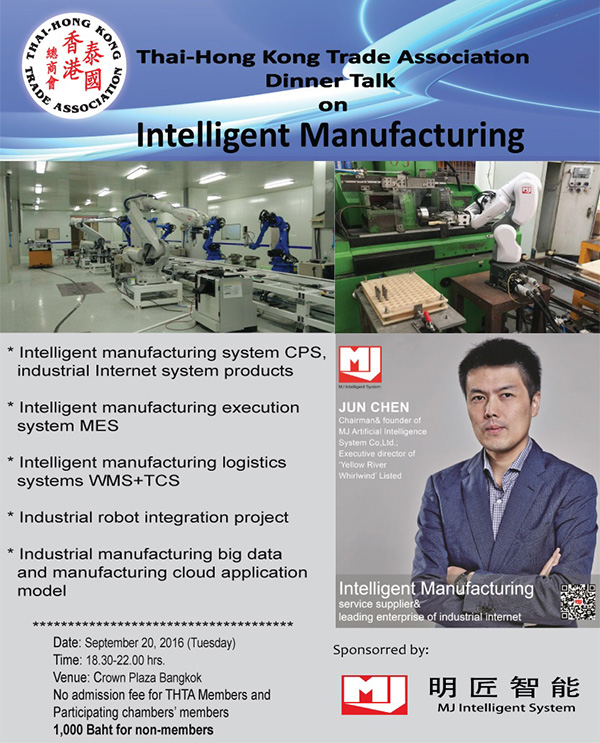 " Manufacturing is undergoing its greatest transformation since the industrial revolution.
A wave of intelligent technologies is shaping a more connected, flexible and efficient factory floor and redefining the ECO system of equipment providers in the process.
MJ Intelligent Systems (MJ) is a Chinese factory automation system integrator, servicing a wide group of industries, now including auto/auto parts, home appliances, machinery and metal processing. MJ helps form "smart factories" by leveraging its proprietary SCADA (supervision control and data acquisition), MES (manufacturing execution system), WMS (warehouse management system) and big data analytics software. Some of its major clients are global/domestic leaders in their respective industries. The company has been selected to participate in the drafting of five industry standards under China's "Manufacturing 2025" policy initiative."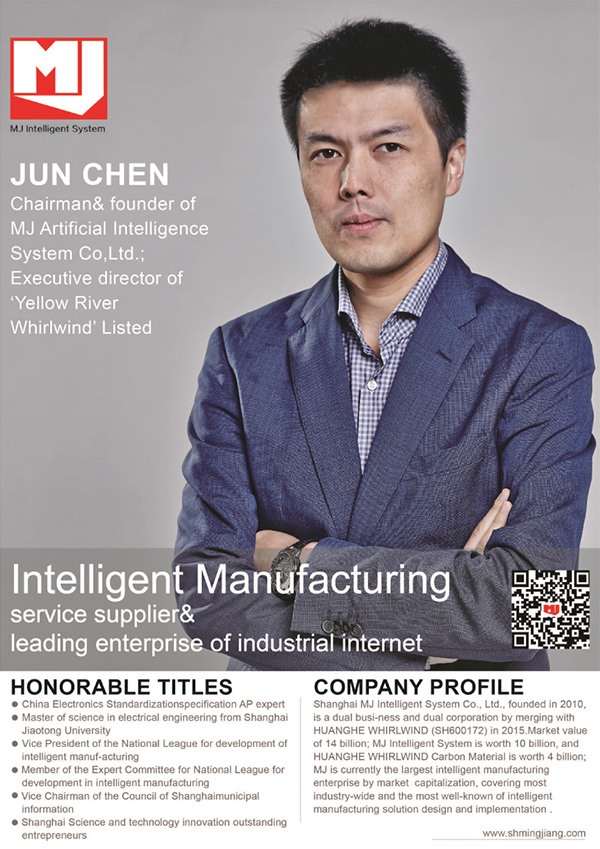 Delicious Chinese menu set will be served during dinner time.  All members of the invited chambers/associations will be offered NO admission fee. Non-members will be charged at 1,000 Baht/person. Booking will be accepted based on first-come first-serve basis.
Please send the reservation form to THTA Office at thai-hongkong@thta.or.th, fax 02-343 9029 soon or before September 12.
We would like to invite members of JFCCT to join us to accomplish the shared vision to serve the best interest of our members.
Thank you for your attention!
[ Download ] Reply-Form-THTA-Dinner-Talk_September-20-2016