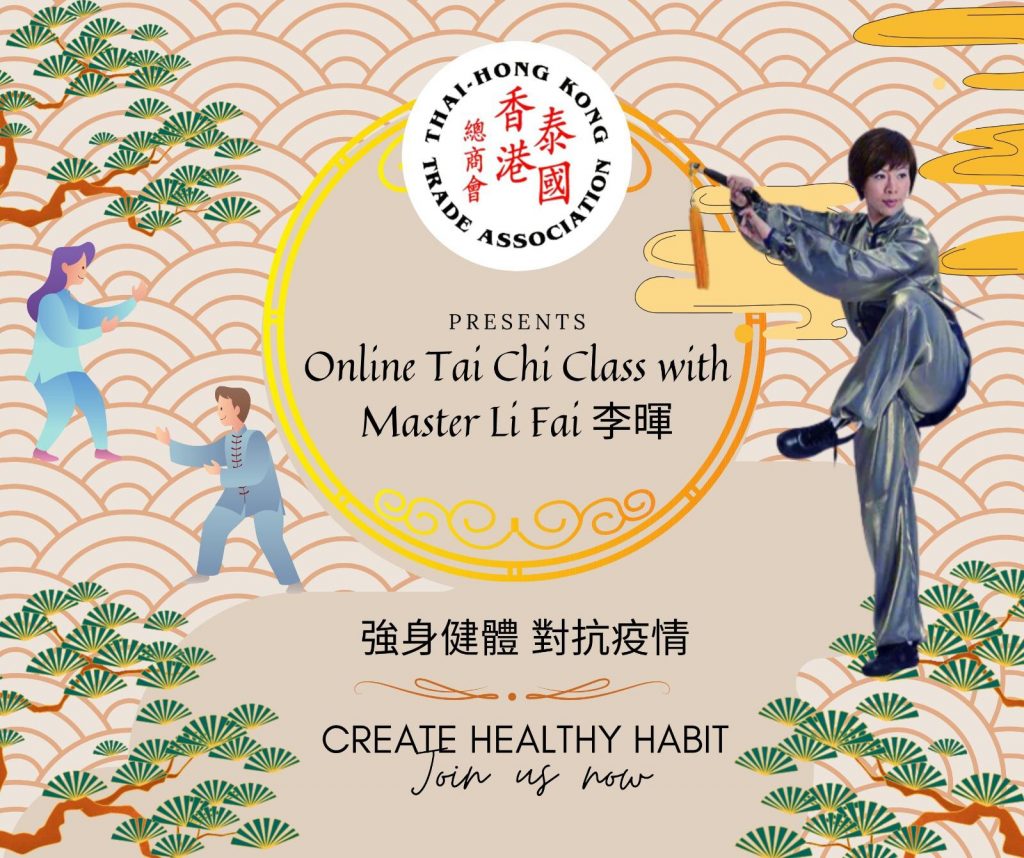 During the COVID Pandemic, understand most of our members have stayed at home or work from home during Lock Down of Bangkok. We expect the Pandemic will be continued for another few months from now on.
In order to protect ourselves, vaccination is the only solution to fight for the pandemic and keep us healthy. Doing regular exercise is also very important for our health too!
We, Thai-Hong Kong Chamber of Commerce would like to invite Tai Chi Master Li Hui to organize a Tai Chi online course, the "Basic Eight-Style Tai Chi", so that everyone can do exercise-at-home.
The course includes 8 classes and will be taught live in Cantonese. Starting from September 4, 2021 at 09:00-10:00 (Thailand Time), on every Saturday.
The course will limit only 20 students, in first come first serve basis. For those who are interested or having any inquiry, please kindly contact us at thai-hongkong@thta.or.th.
You can also apply the course directly at here.
Stay home and stay safe.