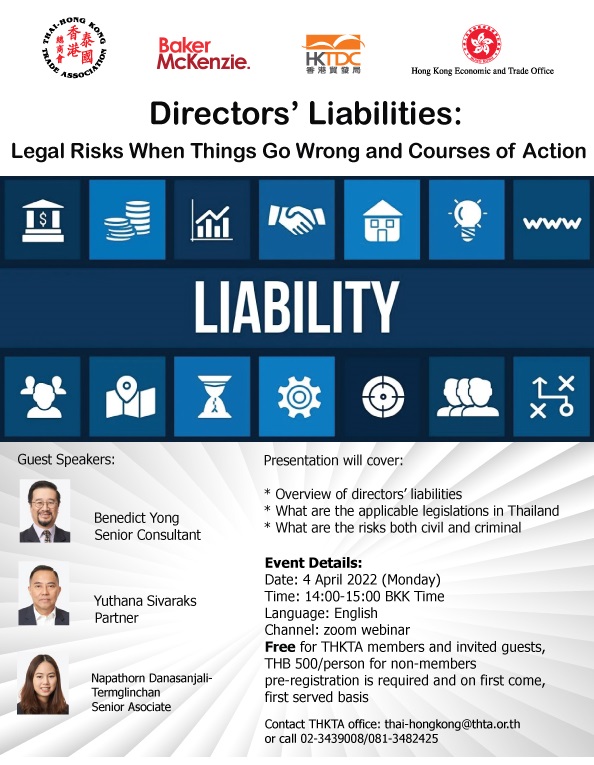 Have you ever considered the legal risks of being a director or executive responsible for the operation of a legal entity? A variety of factors, ranging from failure to fulfil certain obligations imposed by the law to inadequate operational protocols, can generate liability risks for directors, both civil and criminal. Some business operators may also find themselves susceptible to more liabilities than others.
In this webinar, Baker McKenzie's corporate compliance specialists will explore directors' liabilities, applicable legislation, and the assumptions that come with the duties of directors and executives. We will also highlight risks that could extend to employees at the management level, including criminal liabilities.
Date: 4 April 2022 (Monday)
Time: 14:00-15:00 (BKK Time)
Channel: Zoom Webinar
Free for THKTA members and invited guests, THB 500/person for non-members
Remarks : pre-registration is required and on a first come, first served basis
If you are interested to attend this event, kindly register in advance by 29 March 2022.
Please be advised that the registration is arranged on a "first-come-first-served basis" and you will receive a confirmation email which will be personal to you after registering.