Dear Members and Friends,
Please be reminded of our next Networking Dinner on 19 December! Book your seats now by sending the reply from to Ms. Piyanan at THTA office.
Email: thai-hongkong@thta.or.th or fax 02-3439029.
THTA would like to announce again our "Member Introduce Member Program" to you all.
Introduce new member to THTA will be entitled to get a 500 Baht Central Department Store gift voucher.
Program starts from now until 19 December 2019.
Please support this program and if you invite new member to join our Year End Networking dinner event on 19 December.
New member who pay the membership fee from now or on 19 December can attend the dinner (valued 1,200 Baht for non-member) for free!
If new member cannot join the dinner he/she will entitle to get a 500 Central Department Store gift voucher.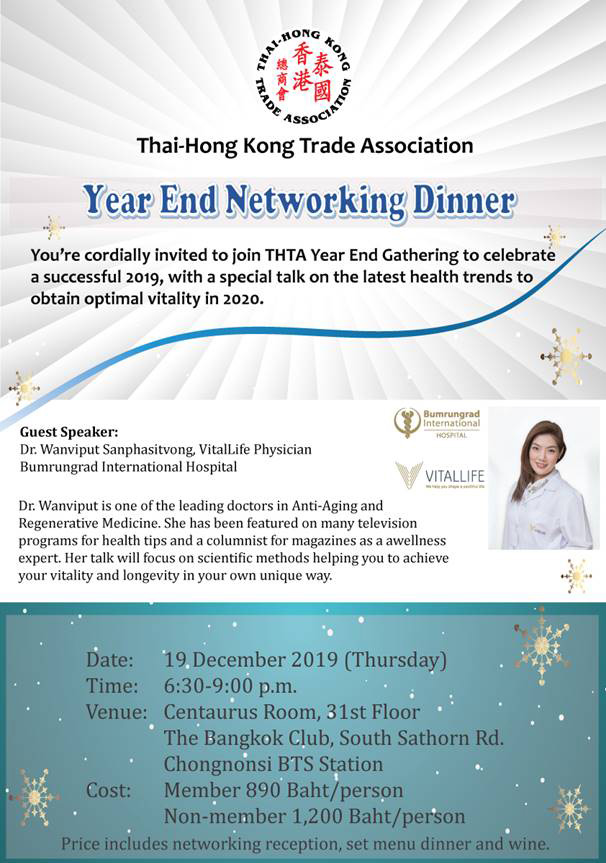 [ Download ] Reply Form_Year End Networking Dinner 19 Dec 2019