On June 7, 2016 – Thai-Hong Kong Trade Association "Get Together Party" was held at the Westin Grande Sukhumvit, Bangkok to introduce the new Board of Directors for 2016-2017.
THTA members and Guests from HKTDC, Joint Foreign Chambers of Commerce (JFCCT), Singapore-Thai Chamber of Commerce, Malaysian-Thai Chamber of Commerce, Thai-Finnish Chamber of Commerce, Hong Kong Ladies Group and members from the Thai-Chinese SME Commercial Association attended this year gathering function.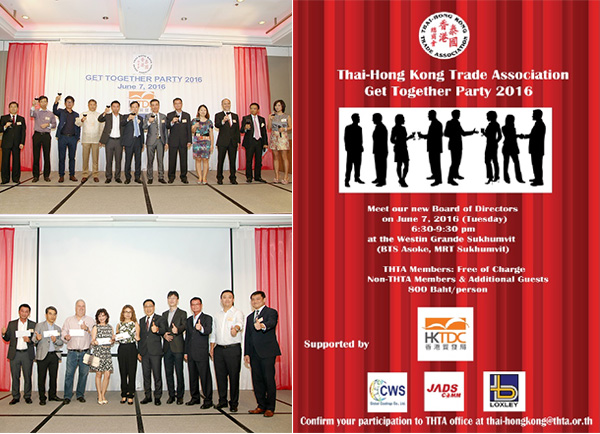 Thanks to our generous sponsors of the GTP 2016:
Hong Kong Trade Development Council
Loxley Public Co., Ltd.
JADS Comm Ltd.
CWS Global Coatings Co., Ltd.