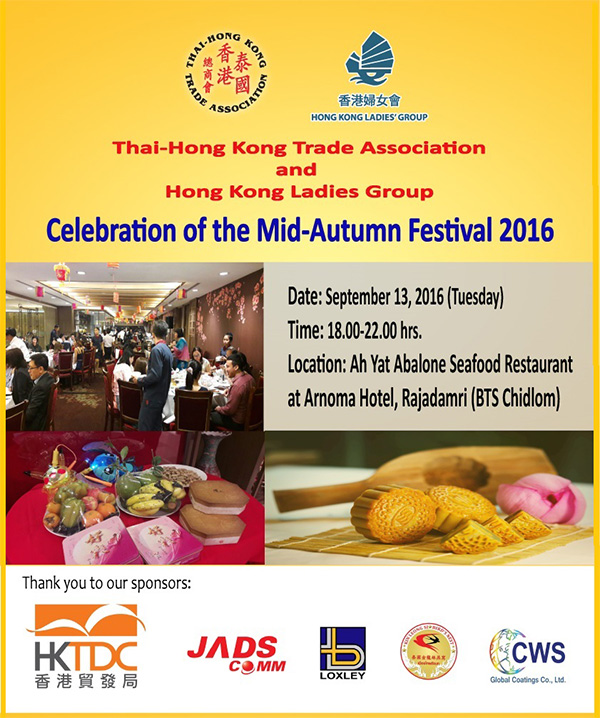 On September 13, 2016, Thai-Hong Kong Trade Association (THTA) and Hong Kong Ladies Group (HKLG) jointly organized the dinner to celebrate the Mid-Autumn Festival 2016. The event was well attended by 88 members and friends of THTA and HKLG to celebrate together the moon festival with the fantastic menu at Ah Yat,Abalone Seafood Restaurant, Arnoma Hotel. During the dinner we have karaoke entertainment, riddle games, and delicious traditional moon cake from Hong Kong were served to the attendants.
Thank you to our sponsors:
Hong Kong Trade Development Council
JADS Comm Ltd.
Loxley Public Co., Ltd.
CWS Global Coatings Co., Ltd.
J.J. Advanced Products (Thailand) Co., Ltd.