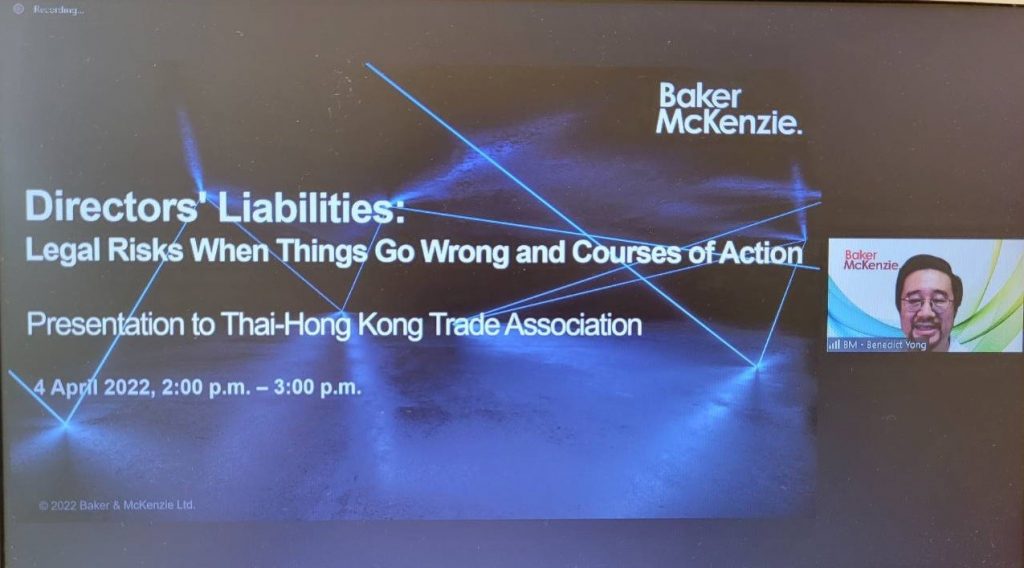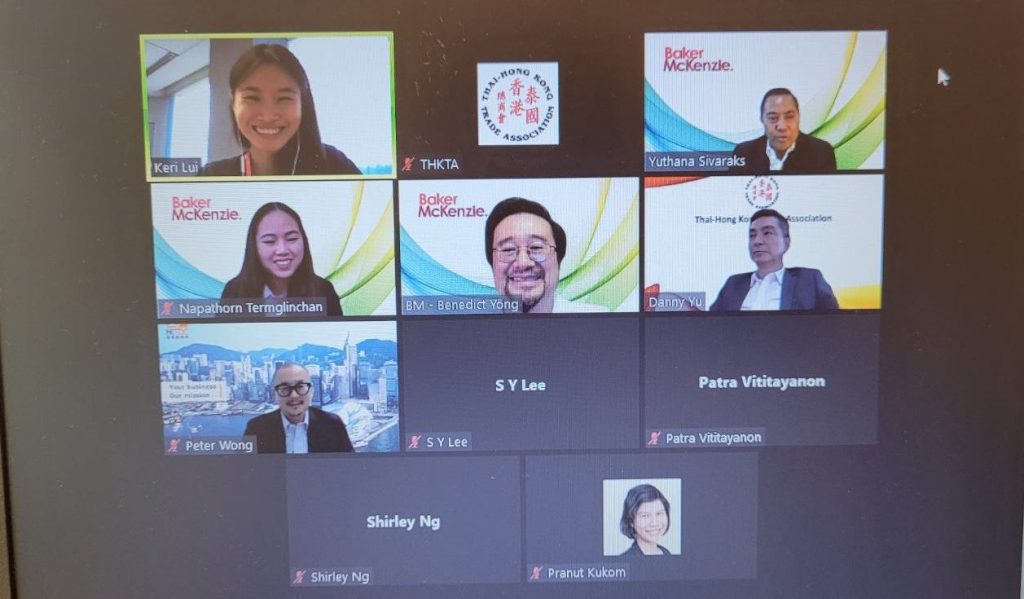 THKTA Webinar on Directors' Liabilities
On 4 April 2022: THKTA Webinar "Directors' Liabilities: Legal Risks When Things Go Wrong and Courses of Action.
THKTA organized a webinar on legal risks. It was co-organized by Hong Kong Trade Development Council (HKTDC), Hong Kong Economic and Trade Office in Bangkok (HKETO Bangkok) Baker & McKenzie. It was a very good presentation and THKTA would like to thank our guest speakers from Baker & McKenzie Ltd., Mr. Benedict Yong, Senior Consultant, Khun Yuthana Sivaraks, Partner and Khun Napatorn Dasananjali Termglinchan, Senior Associate.