THTA Monthly Promotions Feb 2022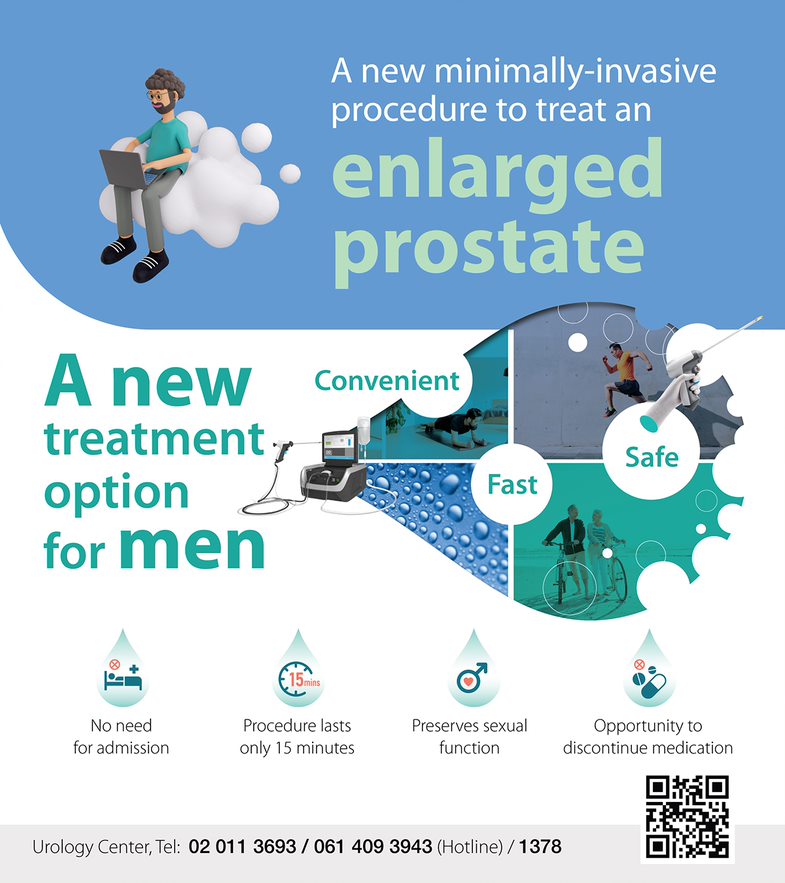 ---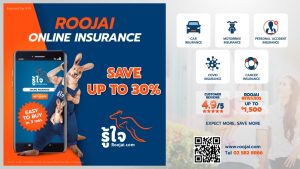 To get a quick quote: https://bit.ly/3hYiNuC
获取快速报价:: https://bit.ly/300DnV1
---
KWI Advertising for HKETA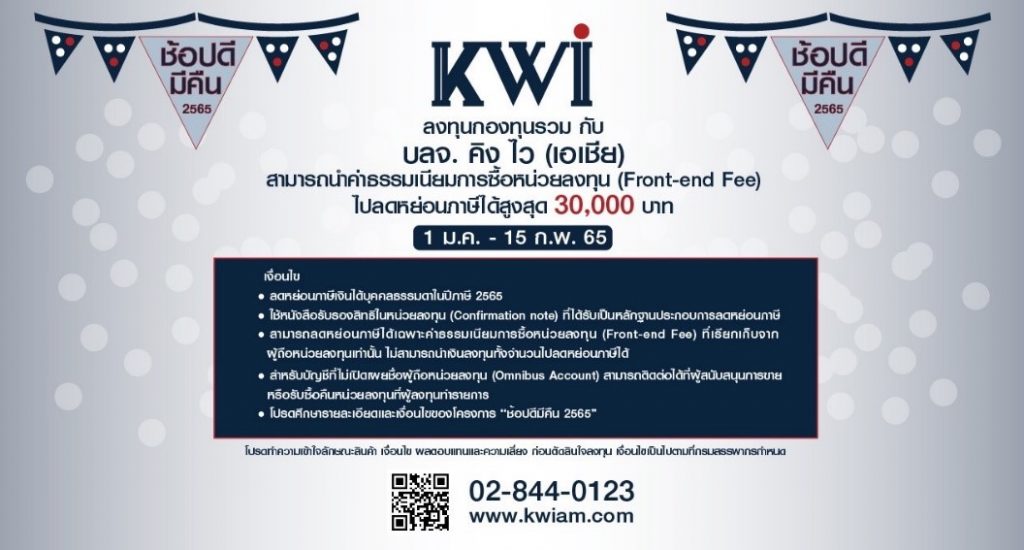 รู้หรือไม่…
ลงทุนในกองทุน KWI ตั้งแต่วันที่ 1 ม.ค. – 15 ก.พ. 2565 สามารถนำค่าธรรมเนียมการซื้อหน่วยลงทุน (Front-end Fee) ไปลดหย่อนภาษีได้สูงสุด 30,000 บาท ในโครงการ "ช้อปดีมีคืน 2565"
Do you know…
Invest in KWI funds from 1 Jan to 15 Feb 2022, your "Front-end Fee" is tax-deductible up to 30,000 THB, in "Shop Dee Me Kheun 2022" government campaign!


อย่าพลาดโอกาสดีๆ…




ได้ลงทุนแล้วยังลดหย่อนภาษีได้ด้วยนะคะ




Don't miss this opportunity…




Invest in KWI FUNDS and claim deductions on your tax return!



สอบถามรายละเอียดเพิ่มเติม ได้ที่ บลจ. คิง ไว (เอเชีย) จำกัด โทร. 02-844-0123
For more information, please contact King Wai Asset Management (Asia) Tel. 02-844-0123

Website: www.kwiam.com

——————————————————————————————————————————-
โปรดทำความเข้าใจลักษณะสินค้า เงื่อนไข ผลตอบแทน ความเสี่ยงและข้อมูลเกี่ยวกับสิทธิประโยชน์ทางภาษีตามที่กรมสรรพากรกำหนด และที่ระบุไว้ในคู่มือการลงทุนก่อนตัดสินใจลงทุนผลการดำเนินงานในอดีต/ผลการเปรียบเทียบผลการดำเนินงานที่เกี่ยวข้องกับผลิตภัณฑ์ในตลาดทุน มิได้เป็นสิ่งยืนยันถึงผลการดำเนินงานในอนาคต การลงทุนในกองทุนรวมที่ลงทุนในต่างประเทศมีความเสี่ยงจากอัตราแลกเปลี่ยน ซึ่งอาจทำให้ได้รับเงินคืนสูงกว่าหรือต่ำกว่าเงินลงทุนเริ่มแรกได้
Please consider the product features, conditions, returns, risk and information of tax benefit as specified by revenue department and in investment manual before making an investment decision. Past performance/ performance comparison relating to a capital market product is not a guarantee of future results. The value of investment units may go down as well as up due to exchange rate fluctuation and investors may not get back their original investment.
---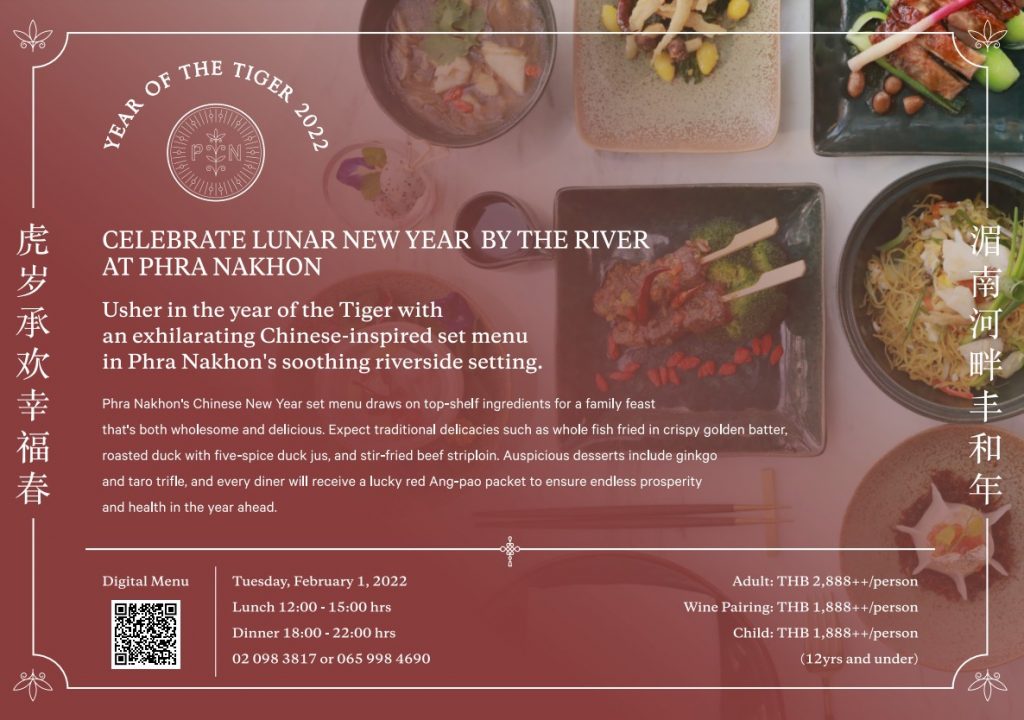 ---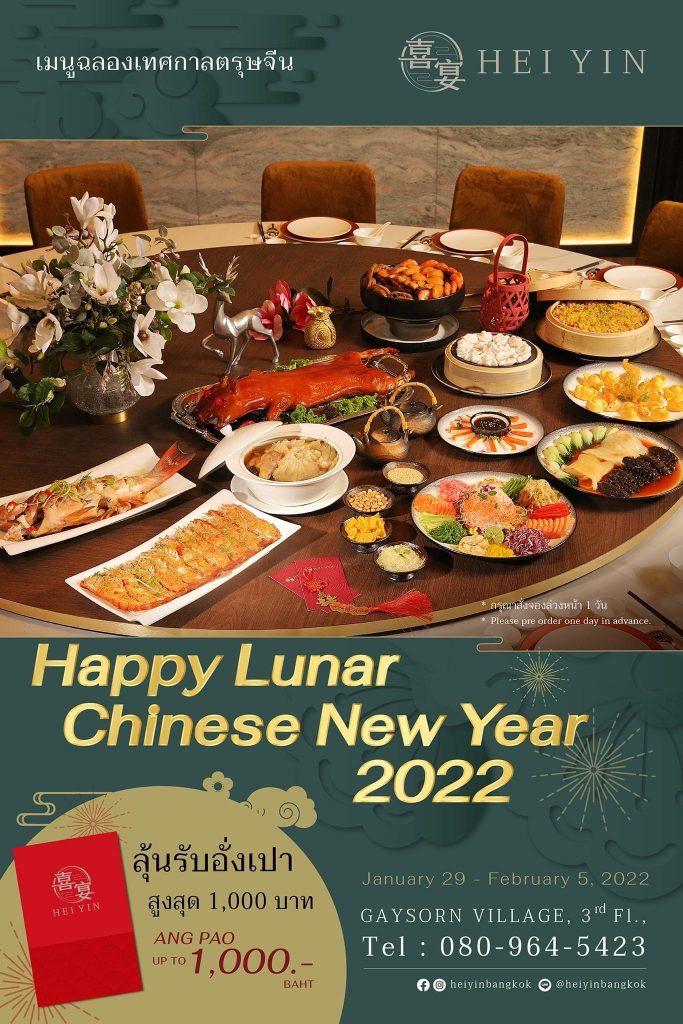 HEI YIN Happy Lunar New Year 2022
As the Lunar New Year is rolling in, our chefs' sleeves are rolled up! HEI YIN invites You and Your Loved Ones to relish in the culture and rich heritage of exceptionally fresh and natural rich flavor made modern during the upcoming Lunar New Year Festival with 3 Auspicious Multi-Courses Sets : 1) Lucky & Happiness , 2) Powerful , 3) Gong Xi Fa Cai Sets respectively.
We like to thank our diners who dine in with us with great prizes like one complimentary dim sum, 500 Baht vouchers, and 1,000 Baht vouchers.
You're entitled with a draw when spending 3,000 baht, 2 draws for 5,000 baht spent, and 4 draws for 10,000 baht spent.
"HEI YIN" is located on the 3rd floor of Gaysorn Village, will be open daily from 11 AM – 3 PM (for soft opening).
For more information or to make a reservation, please call 080-964-5423.
LINE: @heiyinbangkok
website: www.heiyinbangkok.com
Facebook: https://www.facebook.com/heiyinbangkok/
Instagram: https://www.instagram.com/heiyinbangkok/
---